The CZAT7 controller is a PLC automation device, created to work in demanding and specific conditions of rail and tram electrical power engineering. The device is freely programmable and has been designed in accordance with the applicable standards for microprocessor controllers. CZAT7, depending on the prepared application layer, can be used as an automation or telemechanics of various elements, devices and subsystems of the traction substation, creating one integrated substation automation system (station system).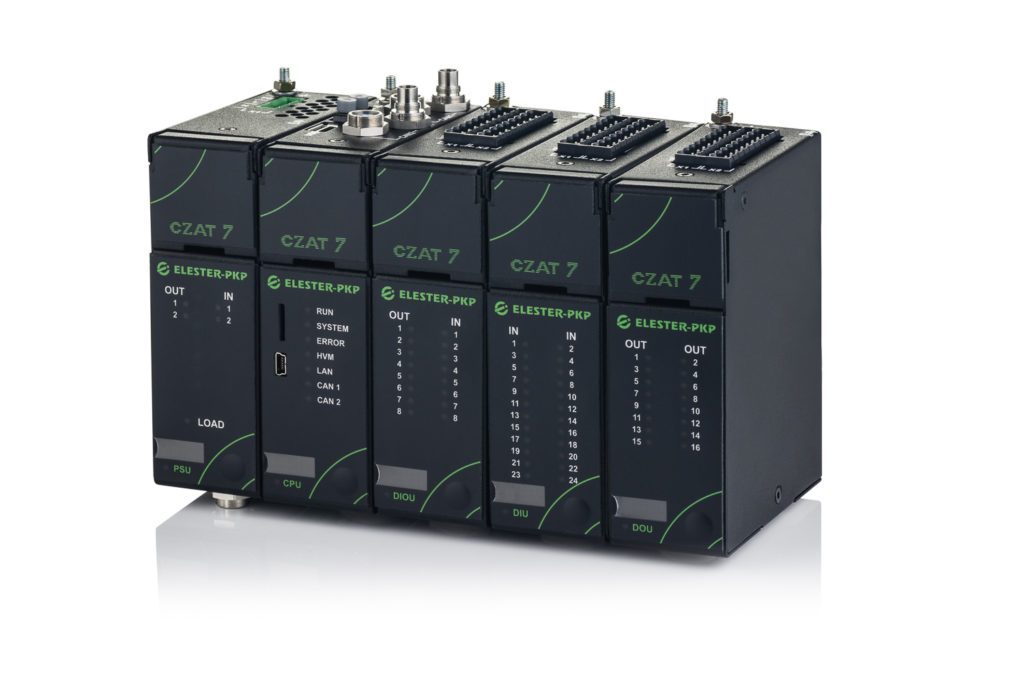 The most characteristic places to use the CZAT7 controller's capabilities are rail and tram DC switchgears. Individual devices are connected to each other with the IEC 61850 Standard or via a parallel CAN bus and using the PPM2 transmission protocol.
System architecture
CZAT7 controllers are modular in build. The basic unit consists of a central processing unit (CPU), a power supply module (PSU) and at least one slave input/output module (DOU, DIU, DIOU). This is the optimum solution, because it allows one to adjust the system to specific needs, its further expansion and execution of modernization work in stages. The basic unit can optionally also be equipped with an HMI panel (CZAT Synoptic), supporting local control of particular devices (e.g. a single field).
CZAT7 controller system was awarded: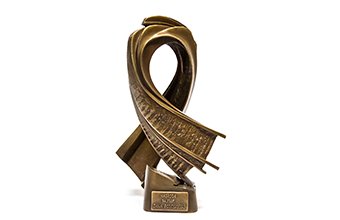 Main Award of the Professor Jan Podoski, funded by the Polish Chamber of Urban Transport (IGKM) for the best products, innovative technical solutions and state-of-the-art technologies addressed to electric traction in urban transport presented at the 13th edition International Railway Fair TRAKO.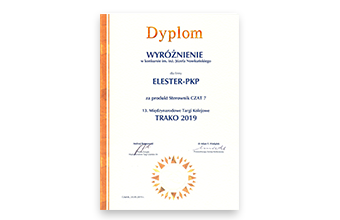 Distinction Award of the Eng. Józefa Nowkuńskiego at the 13th edition of the TRAKO International Railway Fair in the INFRASTRUCTURE INNOVATION category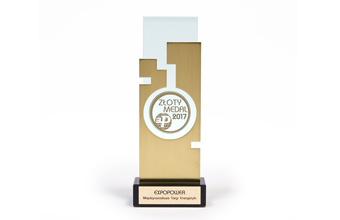 The Gold Medal of the International Power Industry Fair EXPOPOWER granted for the development CZAT7 controller accordance with the IEC 61850 standard.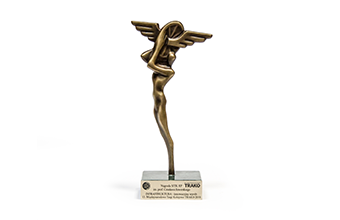 Main Award of the Professor Czesław Jaworski, funded by Polish Association Of Engineers & Technicians Of Transportation (SITK RP) for the outstanding achievements in the implementation of new technologies, equipment in electric traction and railway traffic control devices presented at the 12th edition International Railway Fair TRAKO.