Automation of traction power substation
The CZAT7 controller is one of the key elements of the integrated automation system of the traction power substation. CZAT devices are directly responsible for the protection function of power supply systems of rectifier stations, as well as for the control of subordinate substation equipment and their communication with the control center. CZAT7 depending on the prepared application layer, can function as a bays controller or perform the tasks of an communication controller.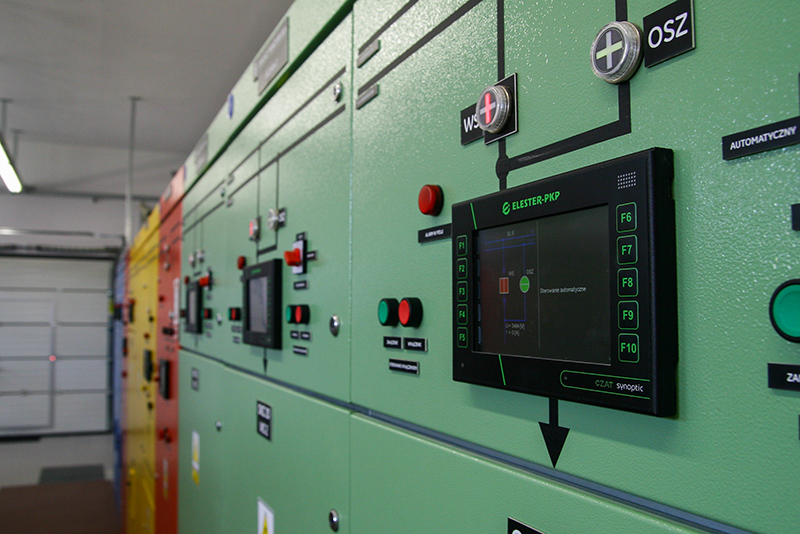 CZAT7 as a field controller (DC protection unit) performs tasks both in automation of a bay, and in protection functions. The most characteristic places to use the capabilities of the CZAT7 controller are railway and tram DC switch gears. Additionally, the CZAT7 automatics can be used at traction substations in: auxiliary switchboards, installation switchboards, automatic compensation choke control cabinets and traction disconnector control cabinets.
CZAT7 as an communication controller is an effective element that allows you to control a power substation from the dispatcher's supervision system (e.g. from the Central Control Room). As part of this function, the communication controller is responsible for the correct connection of the substation system based on deployed field controllers called IED (Intelligent Electronic Device). For the purposes of data transmission with the supervisory system, the CZAT7 controller uses a variety of transmission media, ranging from standard copper teletechnical cables to fiber optic connectors and wireless transmission systems (GSM, radio).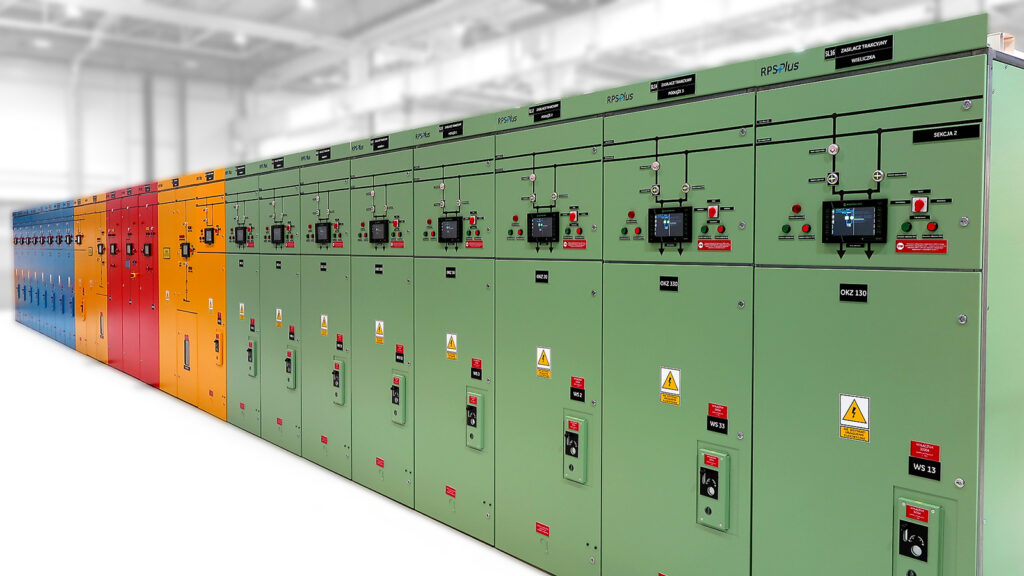 UPK-CZAT dependency systems for high-speed circuit breakers
The UPK system is an application function of dependency system for high-speed circuit breakers. This solution ensures safe automatic operation between traction substations and between substations and sectioning cabins, dually powering a common section of a traction network.
EZZv2 – Electronic ground-fault protection
Electronic ground-fault protection is the basic protection of railway and tram power substations. It is designed to protect systems DC electric traction power supply systems with earth-insulated poles. EZZ2 provides detection, recognition of the characteristics and switching off ground-fault at the lower level than guaranteed by the basic overcurrent protection in the station's DC switchgear.
The device is produced in the 3300 V version, for the railway needs, and 660 V as a tram version.