Electric heating of turnouts systems

The ZNOR2 type control system is dedicated to controlling low voltage power equipment in railway areas.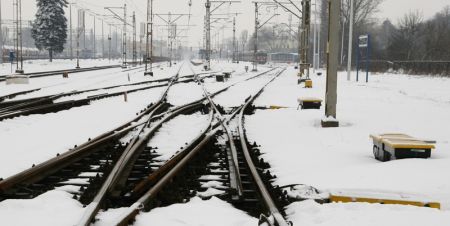 The system is dedicated to:
Electric heating of turnouts ZNOR2-M,
Lighting of railway areas ZNOR2-S
Lighting of tunnels and underground passages ZNOR2-T
Service of railway crossing energy ZNOR2-RSOP
The system's devices perform a full range of power control and supervision functions at the station and Local Control Center level (LCS). The dispatcher can choose manual or automatic work. The automatic operation of the devices is based on information from the sensors and transducers located (eg snow, humidity, temperature, visibility, etc.). In addition, the automatic operation of devices can be based on the timetable of train journeys or scheduled user needs.
The ZNOR2 control system uses communication protocols standardized for the needs of railway energy and can transmit information using a full spectrum of transmission means, such as: traditional copper networks, fiber optic networks or radio networks.