SCADA systems & dispatching centers
The BUSZ-CZAT remote control system is a modern remote control and dispatcher supervision system, used in places where it is necessary to gather information from territorially scattered objects and to control vast organization and technical structures. Unlike SCADA systems universally used in professional energetics, the BUSZ-CZAT system solves problems connected with the use of direct current, so it is suitable especially for electric traction power supply systems.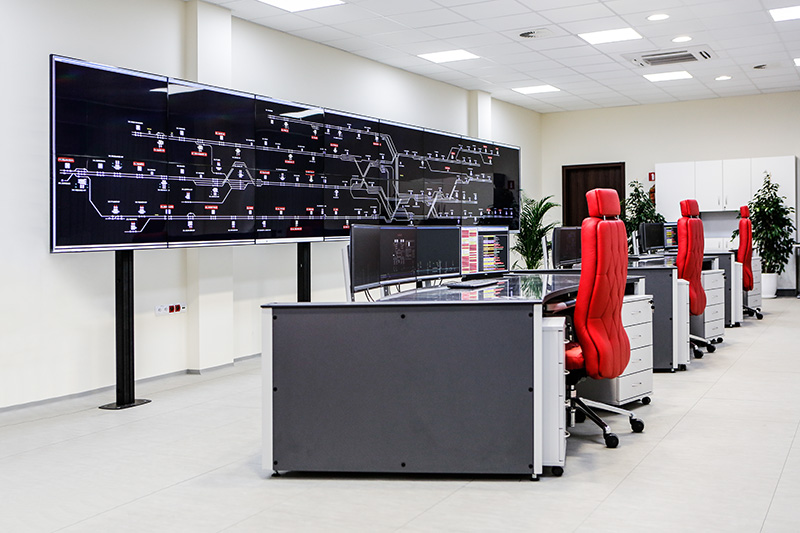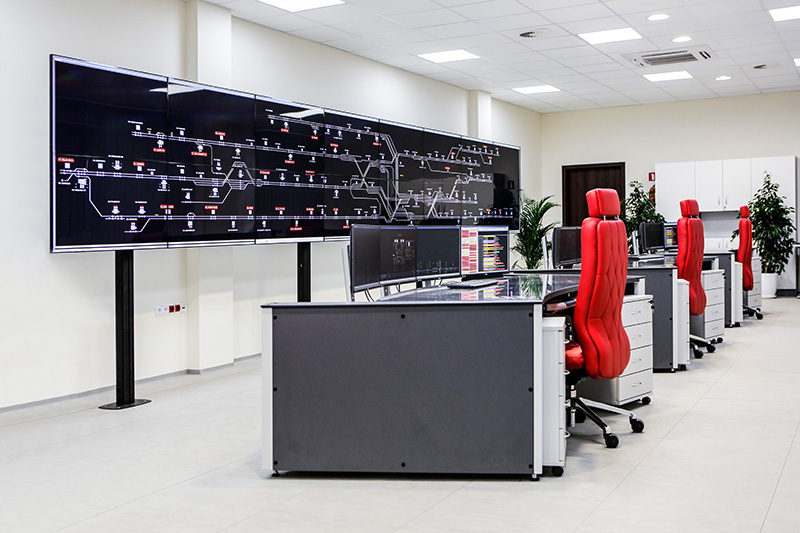 The system provides with full control and supervision over the operation of devices in traction substations, being the basic element of the electric traction power supply systems of trains or trams. At the same time it enables interaction with remote control subsystems, especially with section cabin dependencies system and disconnectors control systems on the traction network and medium voltage lines of not traction needs. The applications of the BUSZ-CZAT system enable getting significant financial savings, increasing the work safety and shortening the time of interferrences in the power supply.
The BUSZ-CZAT system is a continuation of previous systems produced by our company and is integrated with the CZAT controllers.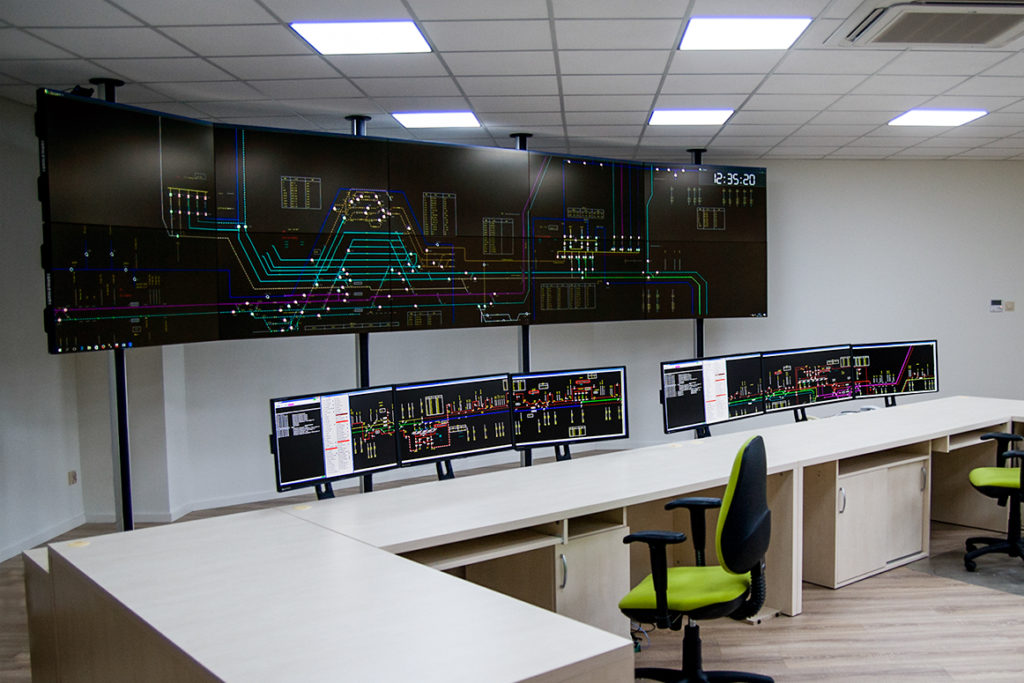 Our completed energetics dispatching centers projects:
Rail energetics dispatching centers
CDE Warszawa
NC Warszawa
NC Lublin
NC Kielce
NC Radom
NC Idzikowice
NC Poznań
NC Ostrów Wlkp.
NC Opole
NC Wrocław
NC Łódź
NC Częstochowa
NC Białystok
NC Siedlce
Tram energetics dispatching centers

Gdańsk
Warszawa
Wrocław
Katowice
Kraków
Elbląg
Szczecin
Poznań
Gorzów Wlkp.