PERUN system
Computer level crossing signaling system PERUN is a traffic security system at level crosing category A, B, C, E and category A with automatic activation of warning on traffic lights. System ensures protection at the crossing of railroads and roads by warning road users about approaching for the rail vehicles.
PERUN can also inform drivers of rail vehicles about the condition of devices on the crossing using the crossing warning discs. It is designed for installation and use at road crossings with railway lines or sidings with maximum speed on the line does not exceed 160 km / h.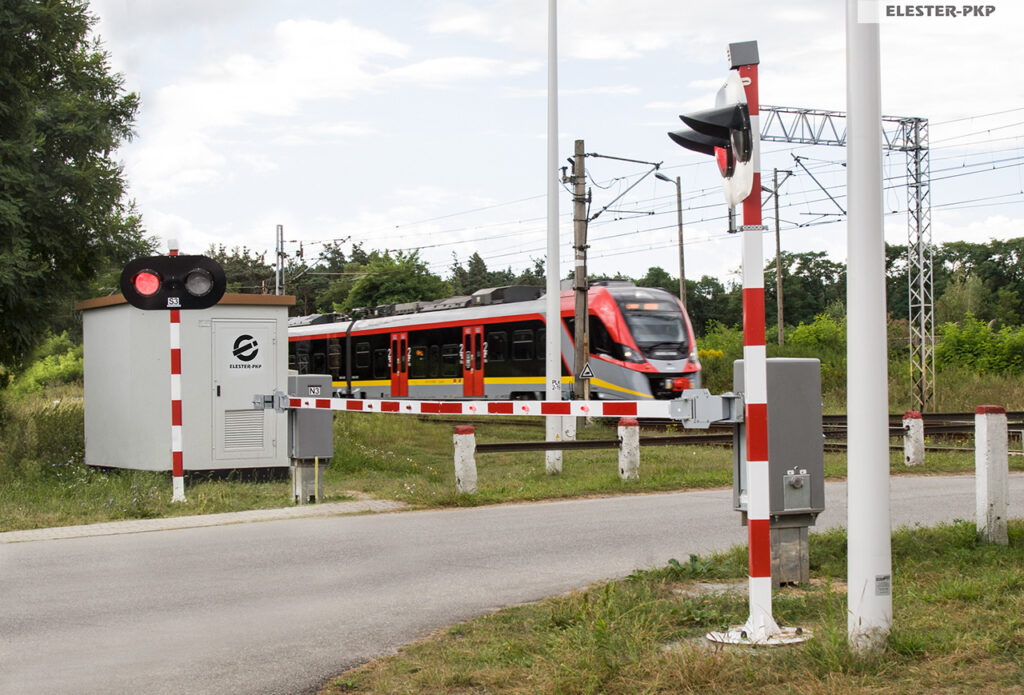 The automation of the PERUN system was built on the CZAT7 central unit, a microprocessor controller produced by ELESTER-PKP, well-known in the area of railway electrical power protection and control systems. In case, level crossing signaling system the capabilities of the controller CZAT7 have been expanded with new modules ensuring the generation of safe signals, which are a combination of logical internal states of the system. Thanks to them, it is possible to handle a large number of input signals and to create an interface for cooperation with rail traffic control system devices.